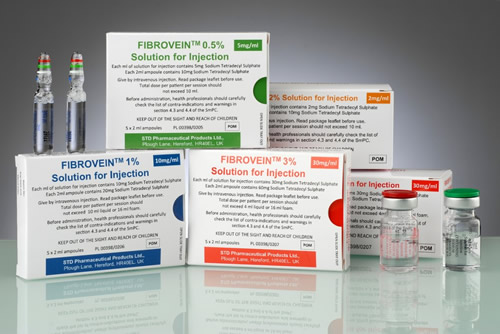 Fibrovein is a detergent based sclerosant and is licensed for the treatment of varicose veins. It is a sterile aqueous injection of Sodium Tetradecyl Sulfate (STS), an anionic detergent. It has been used in the treatment of varicose veins since 1946. Fibrovein is manufactured under cGMP conditions and complies with all EU regulations. The product was first registered in the UK in 1967 when it was marketed under the name of STD injection. It is currently registered in over 20 countries including UK, France, Spain, Czech Republic, Portugal, Ireland, Australia, New Zealand and South Africa.
Fibrovein is manufactured in the UK and is the only STS based sclerosing solution that complies with British Pharmacopoeia specifications.
This site provides an introduction to Fibrovein for medical professionals.